In which we're inviting you to tea
On the podcast, we occasionally ask guests to tell us their favorite part about life in the South. I've loved the variety of answers we've received over the years: the food, the two-finger wave, the immediate intimacy. One of the most memorable answers came from Sterling, a Bookshelf regular and former staffer, who described the South as "one big small town."

I don't think that phrase makes much sense unless you've lived here a while. Sterling is right: In the South, no matter where we roam, someone knows our mom, or our dad, or our great-aunt Margaret. In the South, we are almost immediately known and familiar, and the size of the city doesn't really matter.

About a year ago, Jordan and I were visiting his parents in Birmingham, Alabama. I love Birmingham; I lived there for a few months while completing a journalism internship, and it wormed its way into my heart. Our family was walking through Pepper Place Market when I noticed hoards (and I do mean hoards) of people walking around with mason jars filled with what I assumed was tea. But it wasn't just any tea, because -- true confessions -- I hate sweet tea. Instead, each person had a different exotic-looking flavor in their clear glass, and it didn't take long to realize they were all coming from one booth where people continued to line up, ready to get their jars refilled with something delicious.

I was intrigued, and a few months later, when my mother and I went to market in Atlanta, I was shocked to see that very same tea booth in the middle of market, complete with mason jars and a variety of teas ready for the tasting.

Regular customers will know, of course, I wound up buying that tea for The Bookshelf. The folks at Piper & Leaf Tea immediately felt like family. I had seen them working hard at Pepper Place in Birmingham, and when we stumbled upon their wares at market, it seemed providential. Piper & Leaf teas sold beautifully during the holidays; I loved getting to tell their family's story, and I loved getting to support other Southern entrepreneurs in their craft.

Now it's May, and we Southerners are desperate for something cold to drink in the hot summer sun. I wanted to give you the same opportunity I had that day last spring at Pepper Place; I wanted you to get to come inside The Bookshelf and sample flavors, maybe buy a mason jar and walk around Thomasville with a delicious, awe-inducing beverage. I want you to experience Piper & Leaf tea like I did, so this Saturday, we're hosting a tea tasting.

Stop by any time between 2 p.m. and 4 p.m. to snag some samples of Piper & Leaf tea: Lemon Berry Blush, Summertime Chai, Pom Paradise, Front Porch Special, and more.

We'd love to give you a taste of Southern hospitality; see you there?
+ Story time w/ Ben Wilder - Saturday, 5/20, 11 a.m.
+ Tea Tasting featuring Piper & Leaf Teas - Saturday, 5/20, 2 p.m.
+ Shelf Talk + Signing w/ columnist Gary Yordon - Thursday, 6/1, 7 p.m.
+ Book signing w/ Bruce Means - Friday, 6/2, 6 p.m.

It's graduation season! We've got Herschel backpacks, inspirational jewelry, and funny books for the grads in your life, plus summer reading books are back in stock for the younger folks. The new Bookshelf tote is perfect for afternoons by the pool, and I've got summer reading recommendations I can't wait to share.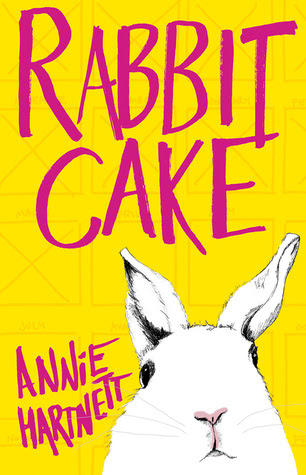 We listened to Rabbit Cake as part of our last Stitches & Stories meeting, and I was immediately hooked.

Eleven-year-old Elvis Babbitt guides readers through the 18 months her family spends in the throes of grieving their wife and mother, and although the premise sounds dark, I found the book to be laugh-out-loud funny. Elvis is a protagonist right up there with Scout Finch; she's quirky and precocious and smart, and I loved hearing about her family's life through her eyes.

Because Elvis narrates the book, I also had to do some of my own mystery-solving, determining which stories were accurate representations and which were changed and manipulated by Elvis' naiveté. I loved this book; you can find it on our shelves or on Libro.fm if audiobooks are your thing.
Chris has been out of town for a couple of weeks doing all sorts of academic things, so I ran this week's episode of From the Front Porch solo... sort of. We partnered with our friends over at Pantsuit Politics -- one of my must-listen podcasts each week -- to do a couple of joint episodes, including this week's interview featuring Sarah Holland, one of the co-hosts of Pantsuit Politics. We chatted all about the politics of being Southern, including conversations on Southern maker culture, Garden & Gun magazine, and Designing Women. Click over to give the episode a listen!