In which we got a little overzealous with the events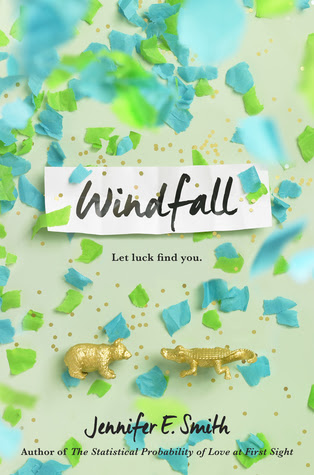 I don't read a ton of young adult literature, but I'm admittedly more drawn to the genre during the summer, when the humidity has squelched all of my energy and I find myself drawn to lighter themes. This means that I'm attracted to a very certain kind of YA literature: The romantic comedy. (See: Dumplin' by Julie Murphy.)

When I saw Windfall recommended all over the Internet, I thought I'd give it a try, and I'm glad I did. Alice has secretly been in love with her best friend Teddy for years. When his 18th birthday rolls around, Alice gifts him a lottery ticket as a joke, but then he wins $140 million. Windfall is all about getting what you want and discovering what it all means. It's light and fun, with serious vacation potential.