Carson's Corner: You May Already Be a Winner
This week Carson reviews You May Already Be a Winner by Ann Dee Ellis. This book will be out July 11th, 2017. Get ready for this one, you're not going to want to miss it!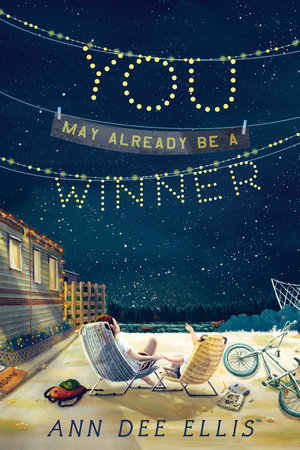 Olivia Hales is counting on luck to get her family out of the trailer park they live in and her sibling back in school again. Plus she wants to help lighten the load on her always-exhausted single mother's shoulders so she can go back to being the mom she remembers. After her dad leaves, hopeful Olivia enters countless sweepstakes contests, optimistically waiting for her chance to win a million dollars. If you enjoy characters with a big imagination, this is definitely the book for you. I, for one, thought the middle got a little slow, but the bittersweet ending is worth the wait. You may already be a winner just like Olivia if you decide to read this book.