In which we're asking you to be one of our regulars
My husband and I love the show Cheers. We've seen the entire series twice, and the characters and their hijinks never get old. There's something about a space "where everybody knows your name" that's appealing to me.

Enter The Bookshelf and our new Bookshelf Bucks program.

Twice a year, we're encouraging customers to sign up for "Bookshelf Bucks" -- simply deposit $100, $200, or $500 in your newly created Bookshelf account, then draw your purchases against that balance. No more swiping a card or digging through your wallet at checkout! Just give us your name, and we'll put your purchases on your account.

You'll get a free Bookshelf tote bag, an exclusive "Bookshelf Buyers" discount night, and a 5% discount on all in-store or online purchases -- even special orders! We'll keep track of your purchases through our computerized system.

We've had a frequent buyer program in place for years (you're probably already signed up for it, even if you don't realize it!), but Bookshelf Bucks are a way to support The Bookshelf and to help us navigate the ups and downs of running a small retail operation, especially during months where things might be a little slower. We created the program at a customer's suggestion, and we've based it on other stores across the country, including an indie bookstore recently featured in The New Yorker.

Basically, we want you to be The Bookshelf's Norm. Or Cliff. Even a Frasier, if that's your preference. We want to know your name. We want you to be able to say, "Put it on my tab."
---
Find more information about Bookshelf Bucks here, or ask us about it in-store. We're launching the whole thing this Tuesday, August 1. Your Bookshelf Bucks will be valid for one year from date of purchase, and enrollment in the program will come around twice a year: January/February and July/August.
We're slowly getting in some new product on our shelves, including a fantastic new line of journals out of Franklin, Tennessee. And believe it or not, our fall calendar is filling up fast. Here's what's coming up:

+ We Found Waldo Party - Saturday, 7/29, 11 a.m. -- Free and open to the public
+ First Friday in downtown Thomasville - Friday, 8/4, 6-8 p.m.
+ Signing with Robert Spearman - Saturday, 8/5, 2-4 p.m.
+ Signing with Mary Abraham - Saturday, 8/12, 2-4 p.m.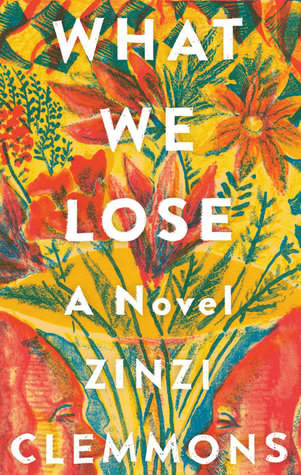 Zinzi Clemmons' debut novel has been raved about everywhere, and I now fully understand why. What We Lose is an incredibly beautiful book, filled with snippets and details of a daughter and her mother, about the child of an immigrant, about grief and all its trappings.

It reads like a memoir, with what I imagine are hints of Clemmons' life and story mixed in with the fiction. What We Lose is a coming of age tale about a young woman stuck with a tragedy she didn't anticipate -- I loved it.

For fans of The Year of Magical Thinking and The Mothers. (Reading tip: Ashley just listened to the audiobook, so if listening to books are more your speed, you might try the audio version.)
This week on From the Front Porch, Chris and I talked about the pros and cons of re-reading. He re-reads quite a bit more than I do, and we discussed whether that's because at The Bookshelf, I'm reading everything that's new... It's hard to justify re-reading old favorites with a shelf filled with new books waiting for me to discover and share with customers! So, give the episode listen, then let us know: Do you read books more than once?