In Which Books Are Banned
What do To Kill a Mockingbird, The Great Gatsby, and Beloved have in common? All three of these books have been banned at one point or another, despite their massive popularity. Since 1982, schools, libraries, and bookstores across the country have celebrated Banned Books Week. During this time, people throughout America get together to recognize books that have been banned or challenged and celebrate the freedom to read. This week at the Bookshelf, we discussed our favorite banned books that we have read over the years. Read more about our choices below.
I think we typically assume the "banned books" label refers to classics, books removed from libraries and schools in the 19th and 20th centuries. I think of novels like A Separate Peace, Catcher in the Rye, or Native Son, which is why I was so surprised to see Ian McEwan's more recent novel Atonement on the banned books list. Atonement is a beautiful novel, covering a span of years from post-Depression and into the turn of the century. Thirteen-year-old Briony turns the flirtation she sees between her older sister and the family servant's son into something it isn't, and the repercussions of her lie wreck the lives of the people she loves. Atonement is well done, a finalist for the Booker and National Book Awards, but it remains on the banned books list for its sexual content. That's, of course, ignoring the nuances and themes of the book, and this "banned book" deserves to be on your TBR list.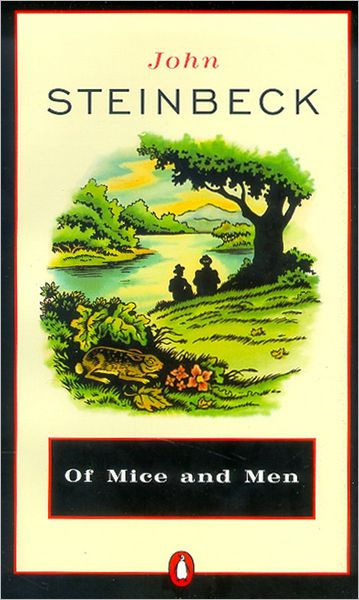 My favorite banned book is Of Mice and Men. It was banned on account of profanity and violence, but it's my favorite because of how much love is in it.
George and Lennie both loved deeply, and it was because of that they both ended up killing the things they loved.
One of my favorite books that is regularly banned is A Prayer for Owen Meany by John Irving. It's banned because it criticizes the Vietnam War and because Owen Meany believes he is an instrument of God. I love it because Owen Meany is one of the most memorable book characters ever. John Irving thinks the opening sentence of this book is his best ever, and I agree.
My favorite banned book is Native Son by Richard Wright. This book has been banned for violence and graphic sexual content. This book explores race in America, identity, and class. Native Son also gives a critical look at the criminal justice system in America. Wright created an invaluable novel that has themes applicable to today.
As you can see, we're pretty big fans of banned books here! Stop in and exercise your right to read by pick up a banned book of your own. Until next Tuesday, this is me signing off!
-
Azia